CALLING &
PURPOSE
One of the things that comes to mind when thinking about Northern Ireland is religious hatred, division, violence, terror and death. Approximately 50,000 causalities were counted alone during the Troubles (1969-1997), one of the most contentious and defining conflicts of the 20th century. The devil has been fighting for this nation, as he knows of the spiritual calling and redemptive purpose of Northern Ireland. What many people do not know, is that Northern Ireland is a spiritual gate for the gospel in Europe. The Bangor monks, evangelists and servants of God carried the "Holy Fire" of the presence of God from Bangor to other nations. Thanks to their dedication and commitment, the Gospel was released into Europe, bringing revival fire.
Before they went out into the nations, the Bangor monks kept a fire of 24/7 prayer ablaze for approximately 300 years. A stand still first took place after the invasion of Vikings devastated the entire monastic communities of the Northern Ireland. This sent a wave of the enemy´s oppression back into the hearts of the locals as well as the nations affected by the Vikings destruction.
However, God has begun to ignite this fire again in Bangor as well as in the hearts of men and women all over Europe. The enemy´s gates of bronze are beginning to melt and can no longer veil the display of God´s love for the nations. This prayer movement has the mandate for the destruction of this adversary´s "ring of steel" around Europe and the revival of God´s love in the heart of every man and woman called.
BANGOR SCHOOL OF PRAYER (BSP)
Receive teaching and practical training in this prophetic place and be released with the fire of prayer for the nations!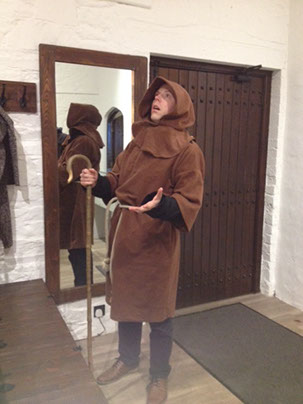 For further Information contact us at:-