Dear Friends
We are glad to report that we have just returned from a very successful time in Wales & England. As we mentioned in our last update, we had planned a trip to bring March of Life founder Jobst Bittner over to the UK to meet with some key people from both the Jewish & Christian communities.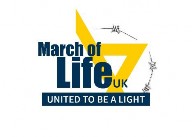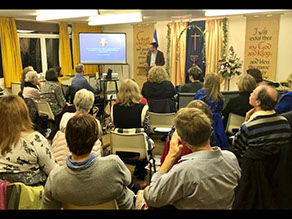 Meetings were held in Newport South Wales, Radlett close to London and Bournemouth; were Jobst Bittner shared the powerful vision of global Marches on Yom HaShoah and as UK directors we could report about the encouraging experiences of the March of Life in Belfast N.I.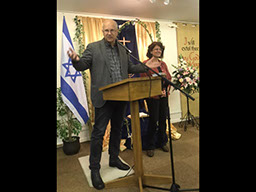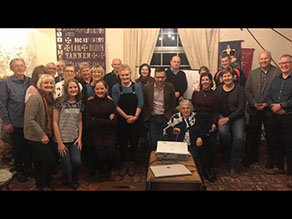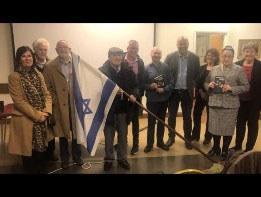 Leaders came from all over England and Wales and agreed that lifting a public voice against antisemitism is now more important than ever in the UK and are planning to organise Marches in Cardiff, London, York, Manchester, Bournemouth and other cities.
Photo:- Radlett, North of London
Photo:- Jobst Bittner @ Radlett
Photo:- Bournemouth, with Henry Schachter
During our time there we were privileged to be able to join with others in standing 'Together Against Antisemitism' at Parliament Sq, we give thanks to G_d for the unprecedented and favourable election results.
You can view a live media edit of the Facebook live broadcast here:- YouTube Link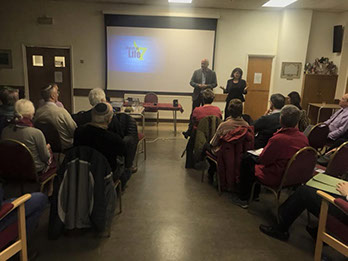 Photos:- Meeting in Bournemouth, England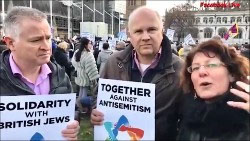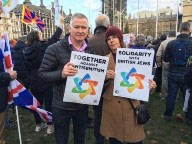 As things are developing with the March of Life here in the U.K., we are planning to send out more regular updates and keep you informed of all the wonderful things happening here and globally. If you do not wish to receive these emails, please simply reply to this email that you wish to un- subscribe and we will remove you from our email list.
Much of our news is published on Facebook here @MarchOfLifeUK if you wish to view online.
Lastly, we would like to wish you all a Happy Hanukkah, Blessed Christmas and prosperous New Year
Mike & Lynn McNally For March of Life UK
Photos:- #TogetherAgainstAntisemitism event in Parliament Sq. London - YouTube Link
MARCH OF LIFE WAS LIVE IN LONDON